Connecticut Pest Control Reviews
---
Read our reviews and see what customers have to say about us. Then pick up the phone and call us so we can help solve your pest problem!
Woodbridge Pest Control & Extermination
Read Our Pest Control Reviews in Woodbridge
Fox Pest Control provides pest control in Woodbridge and the surrounding areas. We take pride in providing exceptional customer service, and take to heart the feedback we hear from each and every one of our customers. Below you'll find our reviews, testimonials, and feedback from the home owners and businesses in Woodbridge we've serviced. If you need a Woodbridge exterminator, contact us today!
Joe came to my house today to help with a mice issue after I only called earlier this morning. Great service! He was very helpful, thorough and professional. I feel confident that with Joe's help and Fox Pest Control we can eliminate the mice. I reached out to the company after a family member raved about them and am so glad I did. Money well spent!
Kelly J
September 25th, 2018
Great. The tech listened to everything I shared and he was also "tolerant" with my little knowledge of pest control. Very nice, pleasant conversation & he was very professional!
Joann Green
September 8th, 2018
Loved Cliff. Great salesman!
Lesley Evans
April 25th, 2018
The service has been effective and Fox Pest Control has been very reliable. The technician, Bart, did a nice job on our recent visit.
Mr Fitzgerald was able to get rid of a terrible mouse problem. He is professional, personable and he really cares about his clients. The best!! I would d finitely recommend!
Cynthia E
October 2nd, 2017
All very good, thank you
Mike Robinson
September 11th, 2017
Every person that has come here have been very nice. It is difficult and time consuming to go over the location of every bait box each time someone comes here to do the work. There is not continuity with the workers nor do any of the workers know where the bait stations are. I have to walk around with them and I do not feel that is what I hired your company to do. I have a large house and the bait stations are located at various areas and it takes me from my work.I think the bait stations should be numbered and noted where placed and monitored by your staff--- not me. I forgot to tell the last person here about two stations which were empty and should have been refilled.The exterior of the house and the insect repellant was done this time very well. I do not think that most of the workers do this on a routine basis. I know this is not done in winter, but I will have to see what happens next.Your office staff is really nice, but your automated call about not being home is very confusing when the worker needs inside my house.The mice problems seem abated at this time, but I do not want to have to walk around with the worker to tell them where the bait traps are
David Flatau
May 29th, 2017
Our Guarantee
---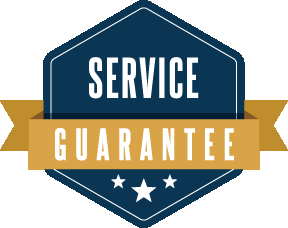 Fox Pest Control guarantees its treatment plan. If for whatever reason you have any new pest problems or other covered pests, we will treat at your convenience and at no additional cost to you.

The barriers we put in place to protect your home and family against pests will naturally break down over time. This is why over the course of the year we will regularly reapply treatments as well as re-inspect for new conditions, avenues and sources of pests to ensure your home is protected. For more details on our treatment schedule read our Home Protection Plan page.

Your home is your largest investment.
Let Fox Pest Control protect it against pests!



COUPON $50 Off
Get COUPON $50 OFF Annual Pest Control Service With This Internet-Only Offer