Connecticut Pest Control Reviews
---
Read our reviews and see what customers have to say about us. Then pick up the phone and call us so we can help solve your pest problem!
Westport Pest Control & Extermination
Read Our Pest Control Reviews in Westport
Fox Pest Control provides pest control in Westport and the surrounding areas. We take pride in providing exceptional customer service, and take to heart the feedback we hear from each and every one of our customers. Below you'll find our reviews, testimonials, and feedback from the home owners and businesses in Westport we've serviced. If you need a Westport exterminator, contact us today!
No more ants, spyders, crickets.What can you do to stop squirrels from diggingHoles in my lawn.
Normon Donais
October 11th, 2018
I like the fact that you can provide a nontoxic spray to get rid of incets and spiders and mice but it is not harmful to other animals and birdsThe gentleman was quick & courtious
Carole Salabay
May 22nd, 2018
Polite and friendly, explaining the services performed.
Shawn Whisenhant
May 3rd, 2018
Always have had a good experience. I was shocked to find that you were a national company....you feel like a family owned business!
Jim and Amanda Duffy
April 17th, 2018
Initial service was great. Noticed a great reduction in spiders (which were of great concern). The tech who performed our next service was very nice. I appreciated the fact that he asked if we had any areas of concern.
Richard Coates
July 17th, 2017
James has been great trying to solve two difficult problems.
Nancy Kolodny
June 30th, 2017
I had good experience with your company
Katherine Brown
May 29th, 2017
It was wonderful and informative. Cliff our tech is absolutely The Best!!!
Merry Boynton
May 19th, 2017
I thought Hunter was very professional, Tony was very polite and explained exactly what he was going to do.
Vicky Bragdon
May 9th, 2017
Ok awaiting for me to schedule follow-up services
Alvin Turner
May 4th, 2017
Our Guarantee
---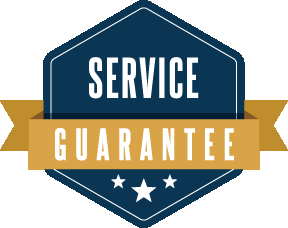 Fox Pest Control guarantees its treatment plan. If for whatever reason you have any new pest problems or other covered pests, we will treat at your convenience and at no additional cost to you.

The barriers we put in place to protect your home and family against pests will naturally break down over time. This is why over the course of the year we will regularly reapply treatments as well as re-inspect for new conditions, avenues and sources of pests to ensure your home is protected. For more details on our treatment schedule read our Home Protection Plan page.

Your home is your largest investment.
Let Fox Pest Control protect it against pests!



COUPON $50 Off
Get COUPON $50 OFF Annual Pest Control Service With This Internet-Only Offer