Connecticut Pest Control Reviews
---
Read our reviews and see what customers have to say about us. Then pick up the phone and call us so we can help solve your pest problem!
West Haven Pest Control & Extermination
Read Our Pest Control Reviews in West Haven
Fox Pest Control provides pest control in West Haven and the surrounding areas. We take pride in providing exceptional customer service, and take to heart the feedback we hear from each and every one of our customers. Below you'll find our reviews, testimonials, and feedback from the home owners and businesses in West Haven we've serviced. If you need a West Haven exterminator, contact us today!
Mike was wonderful, very professional!
Monique Govil
September 6th, 2018
Fast professional service. Very friendly.
it okay
Willie Yopp
March 22nd, 2018
After a run in with a LIVE Racoon at my front door (with its head stuck in a peanut butter jar), Fox ?? Pest Control responded almost immediately. Lucky for us, Fox sent Mike G. (Wildlife specialist) and not only did he inform me of my options, he also did a complete and thorough inspection of my Home ??. As a real estate professional for over a decade, I appreciate industry knowledge, professionalism and exceptional customer service, Mike G. excelled all three (3)! Thank you Mike G.!!! We have added Fox Pest Control as one of our recommended Vendors! #FoxPestControlC
Always very pleasant when I've called or needed a question answered.
Maria Addario-Alter
October 30th, 2017
Everyone is extremely pleasant
Steve Rose
October 8th, 2017
Everyone that has come out to the house so far has been very professional. I spoke with them and learned some things. Great company and I look forward to continuing my coverage
Justin Ferrari
July 7th, 2017
Great customer service came out right away for additional tick service. However, the following day found 2 ticks on my 2 year old. One which bit him.
Christine Yeranossian
May 25th, 2017
All good...
Nancy Largay
May 8th, 2017
Business friendly. Staff well trained
Mary Bulkovitch
April 25th, 2017
Our Guarantee
---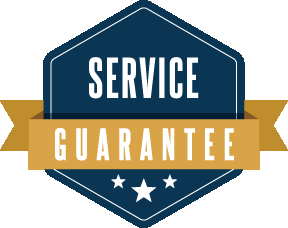 Fox Pest Control guarantees its treatment plan. If for whatever reason you have any new pest problems or other covered pests, we will treat at your convenience and at no additional cost to you.

The barriers we put in place to protect your home and family against pests will naturally break down over time. This is why over the course of the year we will regularly reapply treatments as well as re-inspect for new conditions, avenues and sources of pests to ensure your home is protected. For more details on our treatment schedule read our Home Protection Plan page.

Your home is your largest investment.
Let Fox Pest Control protect it against pests!



COUPON $50 Off
Get COUPON $50 OFF Annual Pest Control Service With This Internet-Only Offer