Connecticut Pest Control Reviews
---
Read our reviews and see what customers have to say about us. Then pick up the phone and call us so we can help solve your pest problem!
West Hartford Pest Control & Extermination
Read Our Pest Control Reviews in West Hartford
Fox Pest Control provides pest control in West Hartford and the surrounding areas. We take pride in providing exceptional customer service, and take to heart the feedback we hear from each and every one of our customers. Below you'll find our reviews, testimonials, and feedback from the home owners and businesses in West Hartford we've serviced. If you need a West Hartford exterminator, contact us today!
Jared did great even though i was a late add to a busy saturday for him. Thanks.
Jerry Bristow
June 17th, 2018
I did recommend my next door neighbor. Very pleased with Ronnie. He did a good job answering my questions. He is an enthusiastic marketer of your services. Honor and appreciate him. I have liked all the people from your team that I have met. Coincidently I saw my first ant today. If I see more I will ask for another dose of the black ant stuff.
John Apicella
June 6th, 2018
Fantastic - recommended your service to a friend already. Cliff was knowledgeable and understanding about our specific issues and gave us a reasonable solution.
Jenny Lake
April 24th, 2018
We have a yearly contract and have been happy with service so far. Our last service was performed by Steve M. who was knowledgeable, friendly and helpful.
Michelle M
April 23rd, 2018
Very good service. Very professional. Carefully explained everything. My tech was awesome. His name was Dillan. Thanks Dillan.
Keia T
November 25th, 2017
DeSean was very knowledgeable and courteous answered all my questions he was very thorough with the work that he did.
Tony Yarrish
May 9th, 2017
Professional and efficient
Theresa Pearce
April 17th, 2017
Our Guarantee
---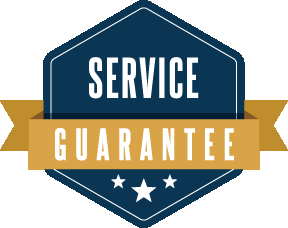 Fox Pest Control guarantees its treatment plan. If for whatever reason you have any new pest problems or other covered pests, we will treat at your convenience and at no additional cost to you.

The barriers we put in place to protect your home and family against pests will naturally break down over time. This is why over the course of the year we will regularly reapply treatments as well as re-inspect for new conditions, avenues and sources of pests to ensure your home is protected. For more details on our treatment schedule read our Home Protection Plan page.

Your home is your largest investment.
Let Fox Pest Control protect it against pests!



COUPON $50 Off
Get COUPON $50 OFF Annual Pest Control Service With This Internet-Only Offer