Connecticut Pest Control Reviews
---
Read our reviews and see what customers have to say about us. Then pick up the phone and call us so we can help solve your pest problem!
Southport Pest Control & Extermination
Read Our Pest Control Reviews in Southport
Fox Pest Control provides pest control in Southport and the surrounding areas. We take pride in providing exceptional customer service, and take to heart the feedback we hear from each and every one of our customers. Below you'll find our reviews, testimonials, and feedback from the home owners and businesses in Southport we've serviced. If you need a Southport exterminator, contact us today!
Everyone was courteous and did their job professionally and with a smile.THank you.
Ketti Marks
October 30th, 2018
Person who did the yard was very informative about what he was doing. I would like to see a notice posted at the edge of our yard to notify dog walkers and parents with young children that chemicals have been applied
Joanne Peters
October 29th, 2018
It went well. The technician was knowledgeable.
Latravia Weathers
June 5th, 2018
Awesome service from Craig! He did interior and exterior service very well.
Ruth Gonzales-Valenzuela
December 8th, 2017
It was fine, except I called when my account was charged. My appointment wasn't for another week and a half. When I was talking to a rep, I told her I wouldn't be home in the morning and she said the tech would arrive after noon. Thankfully I got home at 11:45, just before the tech left!
Amber Haifley
November 13th, 2017
Cliff arrived within the designated window of arrival. Very professional and courteous. He identified the issue I was having, fixed same and then inspected the rest of our home locating some other issues which needed his attention and work that I need to do or have done. I would recommend them without hesitation to friends and any other interested parties.
Paul Block
August 8th, 2017
Maurice Johnson and Marcus did a great job. Were thorough and courteous.I also want to commend Taylor who checked thoroughly from basement to attic for pests, and found where they came in specifically the mice. Thank You
Eliza Donhauser
July 10th, 2017
Our Guarantee
---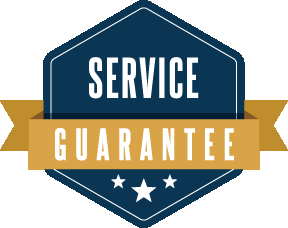 Fox Pest Control guarantees its treatment plan. If for whatever reason you have any new pest problems or other covered pests, we will treat at your convenience and at no additional cost to you.

The barriers we put in place to protect your home and family against pests will naturally break down over time. This is why over the course of the year we will regularly reapply treatments as well as re-inspect for new conditions, avenues and sources of pests to ensure your home is protected. For more details on our treatment schedule read our Home Protection Plan page.

Your home is your largest investment.
Let Fox Pest Control protect it against pests!



COUPON $50 Off
Get COUPON $50 OFF Annual Pest Control Service With This Internet-Only Offer