Connecticut Pest Control Reviews
---
Read our reviews and see what customers have to say about us. Then pick up the phone and call us so we can help solve your pest problem!
South Windsor Pest Control & Extermination
Read Our Pest Control Reviews in South Windsor
Fox Pest Control provides pest control in South Windsor and the surrounding areas. We take pride in providing exceptional customer service, and take to heart the feedback we hear from each and every one of our customers. Below you'll find our reviews, testimonials, and feedback from the home owners and businesses in South Windsor we've serviced. If you need a South Windsor exterminator, contact us today!
Our experience was great...Fox has a very responsive team!! Our "technicians" were prompt ad knowledgeable; they helped us with our cicada killer wasp problem!
Megan Dee
August 30th, 2018
JOE came out to take care of a wasp problem at my 95 year old grandmothers house. There was a huge wasp nest- about 14 inches across and we saw 7 additional nests around the house.Joe not only took care of the Wasps nests we saw, but found over a dozen more that we hadn't seen. He crawled under the deck in a very confined space to and identified 8 more nests - not wasps, but other types of bees.Joe did a great job and was very friendly and professional. He was extremely diligent and worked hard to ensure we got rid of all the nests so my grandmother won't have to worry about them.I wouldn't hesitate to reccomend Joe to friends or family, and if we need this service again we will specifically request Joe does the work.
Friendly knowledgeable team
John Horahan
June 8th, 2018
I have never had a bad experience with Fox Pest Control
Amy Forcier
May 24th, 2018
good. knowledgeable technician.
Lanese Harewood
May 18th, 2018
All good.
Grace Zweig
November 19th, 2017
Knowledgeable and friendly technicians who answer questions and concerns well.
Ann Compton
June 1st, 2017
Service as promised and then some
Alice Rodner
May 19th, 2017
Our Guarantee
---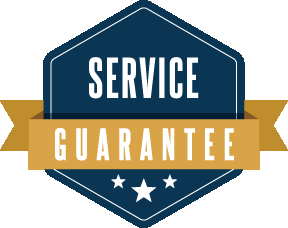 Fox Pest Control guarantees its treatment plan. If for whatever reason you have any new pest problems or other covered pests, we will treat at your convenience and at no additional cost to you.

The barriers we put in place to protect your home and family against pests will naturally break down over time. This is why over the course of the year we will regularly reapply treatments as well as re-inspect for new conditions, avenues and sources of pests to ensure your home is protected. For more details on our treatment schedule read our Home Protection Plan page.

Your home is your largest investment.
Let Fox Pest Control protect it against pests!



COUPON $50 Off
Get COUPON $50 OFF Annual Pest Control Service With This Internet-Only Offer