Connecticut Pest Control Reviews
---
Read our reviews and see what customers have to say about us. Then pick up the phone and call us so we can help solve your pest problem!
Sandy Hook Pest Control & Extermination
Read Our Pest Control Reviews in Sandy Hook
Fox Pest Control provides pest control in Sandy Hook and the surrounding areas. We take pride in providing exceptional customer service, and take to heart the feedback we hear from each and every one of our customers. Below you'll find our reviews, testimonials, and feedback from the home owners and businesses in Sandy Hook we've serviced. If you need a Sandy Hook exterminator, contact us today!
Great customer service but still hearing the scurrying of little feet in the ceiling!
Jonathan was awesome! Very helpful and thorough and was very polite and considerate of our pets around the pesticides. I would definitely recommend them!
Tracy B
December 16th, 2017
Professional, quality insect/pest control. You're notified prior to quarterly visits and encouraged to call in between if you're experiencing any problems. Most recent visit, Mike D. and Brandon P., identified some mice activity in the basement, put bait stations down, and found and plugged a hole they believed was the POE. Nice professional operation.
James was out today and I have to say the service provided by Fox is excellent!
I had a very positive experience with Darrin and Bart, the two gentlemen who inspected and treated my home for termites. They were professional and through in there inspection of my home both outdoors and indoors. They explained the agreement I signed to my satisfaction and answered all my questions. I was very pleased with Fox Pest Control.
Elizabeth Harrington
November 1st, 2017
Excellent receptive technician. On time arrival. Through work. I am satisfied. Would recommend this service without hesitation to anyone.
Ruchir Trivedi
September 15th, 2017
Scott was great during his Intro to me. All questions answered. I was not home when employees came to do their servicing at time scheduled. It's too early to tell results. We'll see with next visit.
Comfortable.
Aurelia Deh
April 27th, 2017
Our Guarantee
---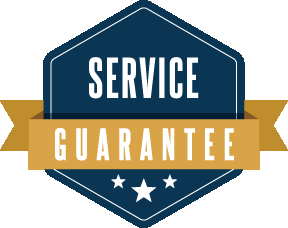 Fox Pest Control guarantees its treatment plan. If for whatever reason you have any new pest problems or other covered pests, we will treat at your convenience and at no additional cost to you.

The barriers we put in place to protect your home and family against pests will naturally break down over time. This is why over the course of the year we will regularly reapply treatments as well as re-inspect for new conditions, avenues and sources of pests to ensure your home is protected. For more details on our treatment schedule read our Home Protection Plan page.

Your home is your largest investment.
Let Fox Pest Control protect it against pests!



COUPON $50 Off
Get COUPON $50 OFF Annual Pest Control Service With This Internet-Only Offer