Connecticut Pest Control Reviews
---
Read our reviews and see what customers have to say about us. Then pick up the phone and call us so we can help solve your pest problem!
Plainville Pest Control & Extermination
Read Our Pest Control Reviews in Plainville
Fox Pest Control provides pest control in Plainville and the surrounding areas. We take pride in providing exceptional customer service, and take to heart the feedback we hear from each and every one of our customers. Below you'll find our reviews, testimonials, and feedback from the home owners and businesses in Plainville we've serviced. If you need a Plainville exterminator, contact us today!
Experience has been great. Done quickly and quietly. Always available to answer questions and address unforeseen issues.
Ryan Bertrand
September 27th, 2018
Everyone I talked to was really friendly and helpful. Shannon and Sara were great about setting up my appointments. Rob did a really thorough inspection and found a termite infestation that the home inspector missed. Jose was super nice and talked me through all of the traps he was setting up and happily answered all of my questions.
Tim Kauffeld
July 21st, 2018
HUNTER'S PRESENTATION OF THE SERVICE HE WOULD PROVIDE WENT QUITE WELL. HE WAS A LIKEABLE PERSON AND VERY FRIENDLY.HE LOOKED THE PROPERTY OVER AND SHOWED ME SOME TROUBLE AREAS.I FELT UNDER NO PRESSURE TO SIGN AND STARTED THE SERVICE RIGTH AWAY.JN FACT I GAVE THECOMPANY NAME AND PHONE NUMBER TO A FRIEND.
Archie Woodard
June 22nd, 2018
Comfortable
Jack Brantley
June 21st, 2018
Prompt timely friendly
Nicole Cournoyer
November 6th, 2017
Excellent service!
Janice English
September 27th, 2017
I wasn't here the last time you were out checking, but everything seems fine.
Roberta Olson
May 20th, 2017
Friendly and professional. Quick to identify the cause of the problem, carpenter ants. Took care of the problem immediately.
Our Guarantee
---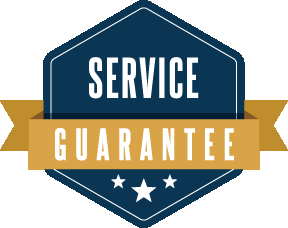 Fox Pest Control guarantees its treatment plan. If for whatever reason you have any new pest problems or other covered pests, we will treat at your convenience and at no additional cost to you.

The barriers we put in place to protect your home and family against pests will naturally break down over time. This is why over the course of the year we will regularly reapply treatments as well as re-inspect for new conditions, avenues and sources of pests to ensure your home is protected. For more details on our treatment schedule read our Home Protection Plan page.

Your home is your largest investment.
Let Fox Pest Control protect it against pests!



COUPON $50 Off
Get COUPON $50 OFF Annual Pest Control Service With This Internet-Only Offer