Connecticut Pest Control Reviews
---
Read our reviews and see what customers have to say about us. Then pick up the phone and call us so we can help solve your pest problem!
Old Saybrook Pest Control & Extermination
Read Our Pest Control Reviews in Old Saybrook
Fox Pest Control provides pest control in Old Saybrook and the surrounding areas. We take pride in providing exceptional customer service, and take to heart the feedback we hear from each and every one of our customers. Below you'll find our reviews, testimonials, and feedback from the home owners and businesses in Old Saybrook we've serviced. If you need a Old Saybrook exterminator, contact us today!
Can't say enough great things about this company. We had an issue that was outside of our normal treatment schedule and they sent a technician out right away to take care of the problem. Joe was great, he identified the issue and explained what needed to be done to eliminate the bugs. He kept me informed during the whole process and made sure I was happy before he left. I would highly recommend Fox to anyone looking for pest control.
Easy to work with, excellent results.
Shari Kovel
May 27th, 2018
Professional service, agents are polite, respond to questions and needs of client, understand their job and take action to solve problems, i.e. fixed our serious mice problem we had over years and other operators did not take the action to correct it.Very customer service oriented.
Ulrich & Kristy Wall
April 25th, 2018
All the techs are very nice and knowledgeable. I have no reservations about letting them into my home. I cannot always say this for other types of vendors.
Candace Debartolo
April 25th, 2018
Fox for two years. I no longer have wasp nests hanging from the house or in the lights. Spraying around the outside of the house has kept insects from getting inside. I would highly recommend signing with Fox.
Lori Y
November 22nd, 2017
No issues. On time and thorough.
Rory Dieckman
June 16th, 2017
Overall good! However, twice you have come to our home without speaking to us first. One resulted in a return visit to replenish the mouse bait inside the house as I was in Florida until a day or two after your visit. I had previously requested that you contact us before coming in the spring.
John Holjes
May 12th, 2017
Checked everything in & out of house
Edwina Musano
May 1st, 2017
Our Guarantee
---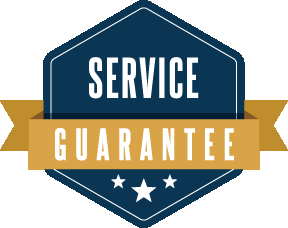 Fox Pest Control guarantees its treatment plan. If for whatever reason you have any new pest problems or other covered pests, we will treat at your convenience and at no additional cost to you.

The barriers we put in place to protect your home and family against pests will naturally break down over time. This is why over the course of the year we will regularly reapply treatments as well as re-inspect for new conditions, avenues and sources of pests to ensure your home is protected. For more details on our treatment schedule read our Home Protection Plan page.

Your home is your largest investment.
Let Fox Pest Control protect it against pests!



COUPON $50 Off
Get COUPON $50 OFF Annual Pest Control Service With This Internet-Only Offer