Connecticut Pest Control Reviews
---
Read our reviews and see what customers have to say about us. Then pick up the phone and call us so we can help solve your pest problem!
Old Greenwich Pest Control & Extermination
Read Our Pest Control Reviews in Old Greenwich
Fox Pest Control provides pest control in Old Greenwich and the surrounding areas. We take pride in providing exceptional customer service, and take to heart the feedback we hear from each and every one of our customers. Below you'll find our reviews, testimonials, and feedback from the home owners and businesses in Old Greenwich we've serviced. If you need a Old Greenwich exterminator, contact us today!
Good
John Nomack
June 14th, 2018
Good experience. With all your personnelI have however noticed black ants on the deck so on next treatment want extra attention there as well as path down in back yard that's where the ticks are.Thank you
Joan Martin
May 28th, 2018
Great Customer Service! Thank you! Team is always pleasant to deal with. Scheduling of services is proactive and tech always arrive at scheduled time. Pest control has been effective. Would highly recommend.
Karen Gelber
April 5th, 2018
Great customer service.Technician was very friendly and professionalShe was very willing and able to address all our concerns
Steve & Sophia White
June 29th, 2017
Emily is always thorough and complete. Thanks for helping keep the pests away!!
Melissa Costa
May 19th, 2017
all good - especially your representative - very polite, professional, and straight forward.
Karen Hayes
May 12th, 2017
Quick, professional service. Technician was knowledgeable and explained the process step by step. Haven't seen an ant since they were here. Charges were reasonable and included a recheck and 2nd treatment. Would recommend using Fox Pest Control.
Margaret Melvin
May 8th, 2017
Always been quick to respond and send someone out.
Siobhan Lidington
April 16th, 2017
Good so far
Erika Gard
April 14th, 2017
Our Guarantee
---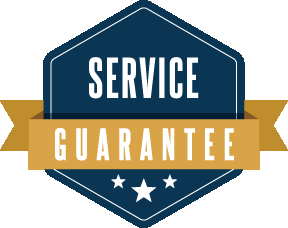 Fox Pest Control guarantees its treatment plan. If for whatever reason you have any new pest problems or other covered pests, we will treat at your convenience and at no additional cost to you.

The barriers we put in place to protect your home and family against pests will naturally break down over time. This is why over the course of the year we will regularly reapply treatments as well as re-inspect for new conditions, avenues and sources of pests to ensure your home is protected. For more details on our treatment schedule read our Home Protection Plan page.

Your home is your largest investment.
Let Fox Pest Control protect it against pests!



COUPON $50 Off
Get COUPON $50 OFF Annual Pest Control Service With This Internet-Only Offer