Connecticut Pest Control Reviews
---
Read our reviews and see what customers have to say about us. Then pick up the phone and call us so we can help solve your pest problem!
North Haven Pest Control & Extermination
Read Our Pest Control Reviews in North Haven
Fox Pest Control provides pest control in North Haven and the surrounding areas. We take pride in providing exceptional customer service, and take to heart the feedback we hear from each and every one of our customers. Below you'll find our reviews, testimonials, and feedback from the home owners and businesses in North Haven we've serviced. If you need a North Haven exterminator, contact us today!
I've used several pest control companies and Fox is by far the best! Mice, ants, bees, spiders (even the webs!) They are are super responsive and very reasonable priced!The staff is always friendly and goes above and beyond!Mark was here today to take care of a wasp nest. He called to see if he could come early (awesome) and he took care of those nasty wasps in about 5 minutes! I can't sing his praises high enough!Thanks Mark! Thanks Fox!
I think you guys are great and I would refer you, but as of today I still have ants and need to stay in touch with you to possible come out for a 3rd visit.
Nick Delagrosso
April 19th, 2018
Mike was very concerned and helpful right from the beginning. We appreciate Mike's help right away.
John Ferraro
December 6th, 2017
Emily comes to my home every quarter. Since Fox Pest Control began servicing my home, I have yet to see any pest activity. Keep up the great work!
Steve C
November 12th, 2017
No mice, no bugs, no problem!
I held the business card for over a year, bc one of my tenants. The following year called set up an appointment, tech was very nice. Completed job as stated. Very happy!!!
Claudette Renzulli
May 22nd, 2017
I previously used Orkin, Fox does just as well for half the price.
Gary Swenson
April 17th, 2017
Our Guarantee
---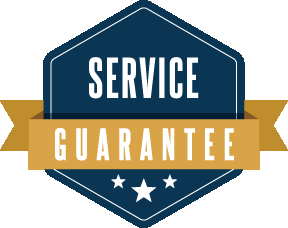 Fox Pest Control guarantees its treatment plan. If for whatever reason you have any new pest problems or other covered pests, we will treat at your convenience and at no additional cost to you.

The barriers we put in place to protect your home and family against pests will naturally break down over time. This is why over the course of the year we will regularly reapply treatments as well as re-inspect for new conditions, avenues and sources of pests to ensure your home is protected. For more details on our treatment schedule read our Home Protection Plan page.

Your home is your largest investment.
Let Fox Pest Control protect it against pests!



COUPON $50 Off
Get COUPON $50 OFF Annual Pest Control Service With This Internet-Only Offer