Connecticut Pest Control Reviews
---
Read our reviews and see what customers have to say about us. Then pick up the phone and call us so we can help solve your pest problem!
New Britain Pest Control & Extermination
Read Our Pest Control Reviews in New Britain
Fox Pest Control provides pest control in New Britain and the surrounding areas. We take pride in providing exceptional customer service, and take to heart the feedback we hear from each and every one of our customers. Below you'll find our reviews, testimonials, and feedback from the home owners and businesses in New Britain we've serviced. If you need a New Britain exterminator, contact us today!
Reliable service
Dave Faulknor
October 30th, 2018
Excellent
Anne Goulet'smith
October 12th, 2018
seemed very thorough
Karen Blaney
May 23rd, 2018
Friendly and fast service, and since the initial visit pest activity is down incredibly, ants along the patio aren't in great number if they're even there at all anymore. Also the squirrel activity is way down, last year they didn't let a single plant come up, and since the application I haven't had 1 bulb pulled up! Very pleased so far!!
Tyler Lawson
May 23rd, 2018
Everyone that came out was very nice and knowledgeable. It did take 3 tries to find out what would work and finally solved our mouse problem! Very pleased to say havent seen a mouse since our last service visit! Bugs seem to be gone on the outside too! Which makes me Very happy!
Paul & Lori Franson
February 11th, 2018
Both techs were on time, and explained what they were doing, and what future applications were needed: So far, so good:
Robert Murray
November 18th, 2017
Good response and prompt service. The technician was knowledgeable and did thorough check and performed good service
Meena Bhargava
August 19th, 2017
Great job@
Charles Ward
May 30th, 2017
Always great! Very professional and knowledgeable!!
Nanfi & Stephen Luboco
May 25th, 2017
Our Guarantee
---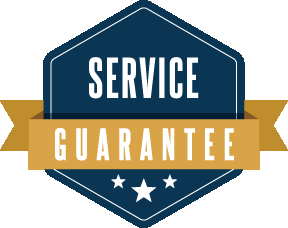 Fox Pest Control guarantees its treatment plan. If for whatever reason you have any new pest problems or other covered pests, we will treat at your convenience and at no additional cost to you.

The barriers we put in place to protect your home and family against pests will naturally break down over time. This is why over the course of the year we will regularly reapply treatments as well as re-inspect for new conditions, avenues and sources of pests to ensure your home is protected. For more details on our treatment schedule read our Home Protection Plan page.

Your home is your largest investment.
Let Fox Pest Control protect it against pests!



COUPON $50 Off
Get COUPON $50 OFF Annual Pest Control Service With This Internet-Only Offer