Connecticut Pest Control Reviews
---
Read our reviews and see what customers have to say about us. Then pick up the phone and call us so we can help solve your pest problem!
Hawleyville Pest Control & Extermination
Read Our Pest Control Reviews in Hawleyville
Fox Pest Control provides pest control in Hawleyville and the surrounding areas. We take pride in providing exceptional customer service, and take to heart the feedback we hear from each and every one of our customers. Below you'll find our reviews, testimonials, and feedback from the home owners and businesses in Hawleyville we've serviced. If you need a Hawleyville exterminator, contact us today!
It was explained what was to be done and everything went well.
Steve Christiana
May 22nd, 2018
Initially the scheduling was a problem but your technician Shelia handled everything so professionally and without hesitation. She was able to accommodate the tenant without interrupting the tenant's schedule. Please extend our thanks and appreciation to Sheila for your dedication, expert service and timeliness.
Mike D came out to handle a mice issue at my home. He was very friendly and polite. He was very knowledgeable and assured us he would get the mice issue taken care of. I can say we have not seen any mice since his last visit. Thank you Fox Pest Control for your services!!
Alicia W
November 9th, 2017
My experience was excellent from the time my technician arrived 2 The time he left he was professional courteous and above all knowledgeable about my pest control needs. I would definitely recommend them and plan on using them for my future pest control problems.
Phillip Norris
October 31st, 2017
I was extremely satisfird with the service I received from Fox Pest services. Everyone was very professional, and courteous.
Julenne Prisco
July 31st, 2017
I appreciated the honesty and candor of the representatives sent to our home. They were very helpful and definately saved us alot of money with the consult. Good common sense...what could be better.
Andrea Kindybal
June 15th, 2017
Excellent - the spraying crew did not know to treat the ant colony in the yard area so did not initially take care of that. When I asked, they took care of it right away. Very pleased.
Karen Ruhlemann
May 9th, 2017
I wasn't home when your serviceman applied product.But,my concern was the yard still had snow and wondered if the application was diluted to the point of non-effectiveness.
Always prompt, courteous, and professional
Shawn Dapp
April 3rd, 2017
Our Guarantee
---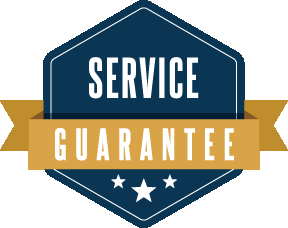 Fox Pest Control guarantees its treatment plan. If for whatever reason you have any new pest problems or other covered pests, we will treat at your convenience and at no additional cost to you.

The barriers we put in place to protect your home and family against pests will naturally break down over time. This is why over the course of the year we will regularly reapply treatments as well as re-inspect for new conditions, avenues and sources of pests to ensure your home is protected. For more details on our treatment schedule read our Home Protection Plan page.

Your home is your largest investment.
Let Fox Pest Control protect it against pests!



COUPON $50 Off
Get COUPON $50 OFF Annual Pest Control Service With This Internet-Only Offer