Connecticut Pest Control Reviews
---
Read our reviews and see what customers have to say about us. Then pick up the phone and call us so we can help solve your pest problem!
Greens Farms Pest Control & Extermination
Read Our Pest Control Reviews in Greens Farms
Fox Pest Control provides pest control in Greens Farms and the surrounding areas. We take pride in providing exceptional customer service, and take to heart the feedback we hear from each and every one of our customers. Below you'll find our reviews, testimonials, and feedback from the home owners and businesses in Greens Farms we've serviced. If you need a Greens Farms exterminator, contact us today!
I continue to be very happy with Fox Pest Service. The reps are very knowledgeable, I usually have the same crew at my house so they know the property which is helpful. They are extremely respectful and informative. I have been using Fox for over a year and have seen our ant problem disappear completely.
Jean Laudano
October 19th, 2018
Good work but very expensive
Angelo Ciambriello
June 9th, 2018
Scott and/or the lady with whom I spoke over phone should have been aware of the service limitations they had for that day. If you don't have the termite thing in stock, be upfront about it. The guy who came to do the inspection and treatment job said they are out of stock and it will only be done when someone comes at the 30 day follow-up time.
Debasree Mukherjee
May 12th, 2018
Painless! Called at 11am and our tech Cliff was at our house before 4pm. Same day treatment and a thorough inspection and run through.
Amanda Gaipa
April 25th, 2018
Josh was wonderful! He took extra care of everything and he is extremely pleasant and professional!
Susan Gowrie
April 9th, 2018
I was very pleased with Fox Pest Control. The two gentlemen, Darrin and Bart, were very professional and thorough in their inspection of my home and yard. I enjoyed talking with them and pleased that they were able to answer my questions and concerns. I was happy with the initial service and pleased that I can call at any time if a pest problem should arise as stated by the service agreement.
Elizabeth H
November 15th, 2017
We are very pleased with the Fox Pest Control company. They are pleasant, and the technicians that have helped us, Steve and Robb, have been just wonderful. They are experts, and really know how to fix a problem. Plus, if the problem returns, they don't give up! They are determined and will use all their resources to make you happy. We highly recommend this company.
Linda D
November 11th, 2017
Good but I feel the inside also of house should be sprayed and appointments should be scheduled for that instead of just outside especially when you have a basement. Otherwise always courteous and come when I need a service
Luann Brockett
March 27th, 2017
Our Guarantee
---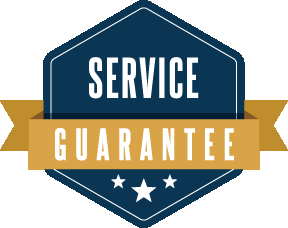 Fox Pest Control guarantees its treatment plan. If for whatever reason you have any new pest problems or other covered pests, we will treat at your convenience and at no additional cost to you.

The barriers we put in place to protect your home and family against pests will naturally break down over time. This is why over the course of the year we will regularly reapply treatments as well as re-inspect for new conditions, avenues and sources of pests to ensure your home is protected. For more details on our treatment schedule read our Home Protection Plan page.

Your home is your largest investment.
Let Fox Pest Control protect it against pests!



COUPON $50 Off
Get COUPON $50 OFF Annual Pest Control Service With This Internet-Only Offer