Connecticut Pest Control Reviews
---
Read our reviews and see what customers have to say about us. Then pick up the phone and call us so we can help solve your pest problem!
East Lyme Pest Control & Extermination
Read Our Pest Control Reviews in East Lyme
Fox Pest Control provides pest control in East Lyme and the surrounding areas. We take pride in providing exceptional customer service, and take to heart the feedback we hear from each and every one of our customers. Below you'll find our reviews, testimonials, and feedback from the home owners and businesses in East Lyme we've serviced. If you need a East Lyme exterminator, contact us today!
Excellent service!
Jen Cuddeback
November 17th, 2017
I am not usually home when your service is done. I think it would be better to have an every other month service plan to address these issues. I'm. Not sure the winter visits will work well, and would prefer services start again in March each year.Your technicians that I have spoken to have been very professional and personable.
Claire Davis
November 9th, 2017
All of your service people have been prompt, respectful of our property and helpful with suggestions.
Nancy Hetmanski
September 22nd, 2017
We had a huge wasp nest that was growing bigger by the day over our hot tub area preventing us from enjoying our deck and outdoor living space. I called Fox Pest Control outside of our usual quarterly schedule and their awesome technician Mark came right out the next day and got rid of the nest. He's a brave guy because that nest was really big and scary but he knew just what to do and then cleaned everything up afterwards. Terrific job Mark and, as always, great service from FPC!
A job well done. No complaints. If there is an issue they come back right away and take care of the problem. Someone will always discuss or suggest with you what needs to be done. I find that having a contract is perfect for me because it's an older house built in the 1800's.
Paul Reindel
May 18th, 2017
Deshawn (hope I spelled his name correctly) does a good job with treating our house for the asian ladybug beetles and other pest. So far we have seen less beetles than last year. Deshawn is always on time and is very polite. The office staff is always polite when I call and listens carefully. We are pleased working with Fox Pest Control company for the past two years.
Louann Ramsey
April 12th, 2017
Our Guarantee
---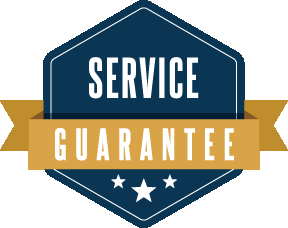 Fox Pest Control guarantees its treatment plan. If for whatever reason you have any new pest problems or other covered pests, we will treat at your convenience and at no additional cost to you.

The barriers we put in place to protect your home and family against pests will naturally break down over time. This is why over the course of the year we will regularly reapply treatments as well as re-inspect for new conditions, avenues and sources of pests to ensure your home is protected. For more details on our treatment schedule read our Home Protection Plan page.

Your home is your largest investment.
Let Fox Pest Control protect it against pests!



COUPON $50 Off
Get COUPON $50 OFF Annual Pest Control Service With This Internet-Only Offer