Connecticut Pest Control Reviews
---
Read our reviews and see what customers have to say about us. Then pick up the phone and call us so we can help solve your pest problem!
Brookfield Pest Control & Extermination
Read Our Pest Control Reviews in Brookfield
Fox Pest Control provides pest control in Brookfield and the surrounding areas. We take pride in providing exceptional customer service, and take to heart the feedback we hear from each and every one of our customers. Below you'll find our reviews, testimonials, and feedback from the home owners and businesses in Brookfield we've serviced. If you need a Brookfield exterminator, contact us today!
I was very pleased with the people who came out to my home as well as the people I spoke with on the phone to discuss my stink bug problem. Very courteous and professional employees.
Peggy Carbone
October 29th, 2018
I've always been satisfied with your staff and their work.
Pat Gabriel
September 1st, 2018
Professional and friendly. Fox will com back in between scheduled visits to treat your property if there are any issues.
Melissa Adams
June 12th, 2018
I am sure they did a good job; they always have. Unfortunately, I didn't know anyone was coming this last time (I assume someone came recently--I know we were about due). If I had,I'd have asked him or her to empty and reset the mousetraps in the attic, as the service person did last time. I'd like that done on each quarterly visit, so if you could add that to our record somehow, I'd appreciate it. Thanks.
Richard Wilson
January 31st, 2018
Excellent
Roberta Kurlantzick
November 30th, 2017
I am quite happy in dealing with Fox Pest Control. They have been friendly, and prompt whenever I have called. My only minor complaint would be that twice now, when the technician was here, he said the office will call me to schedule a follow up, they haven't called.
Donna Leach
April 26th, 2017
Our Guarantee
---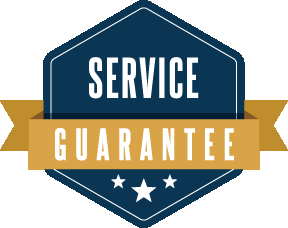 Fox Pest Control guarantees its treatment plan. If for whatever reason you have any new pest problems or other covered pests, we will treat at your convenience and at no additional cost to you.

The barriers we put in place to protect your home and family against pests will naturally break down over time. This is why over the course of the year we will regularly reapply treatments as well as re-inspect for new conditions, avenues and sources of pests to ensure your home is protected. For more details on our treatment schedule read our Home Protection Plan page.

Your home is your largest investment.
Let Fox Pest Control protect it against pests!



COUPON $50 Off
Get COUPON $50 OFF Annual Pest Control Service With This Internet-Only Offer