Connecticut Pest Control Reviews
---
Read our reviews and see what customers have to say about us. Then pick up the phone and call us so we can help solve your pest problem!
Bristol Pest Control & Extermination
Read Our Pest Control Reviews in Bristol
Fox Pest Control provides pest control in Bristol and the surrounding areas. We take pride in providing exceptional customer service, and take to heart the feedback we hear from each and every one of our customers. Below you'll find our reviews, testimonials, and feedback from the home owners and businesses in Bristol we've serviced. If you need a Bristol exterminator, contact us today!
I'm new to working with you, but so far I've found the experience to be satisfactory.
Susan Horgan
July 13th, 2018
I have been completely satisfied with the services and technicians of Fox Pest Control since I signed on a few years ago. Yesterday, Mike G, a wildlife control tech, came to my home after I heard an animal in the attic. Mike was friendly, competent and thorough in checking the attic, the basement, and climbing on the roof to check the chimney. He set traps and even took care of a hornet he found in the base of the chimney. Before Mike left, he explained everything he did. I felt confident he had taken all necessary steps to deal with my issue. I couldn't be more pleased with his performance. Thank you, Mike!
Corinne D
December 8th, 2017
Pretty good! Wish they had been more thorough will checking, filling and replacing all the termite and mice devices the first time so that we did not have to call them back. Also, will need to schedule additional appointment for new devices for for the interior basement and garage.
Randall and Peg Root
November 10th, 2017
I would recommend your company. All of your employees I have met were professional and seemed very knowledgeable.Thank youGail Burns
Our Guarantee
---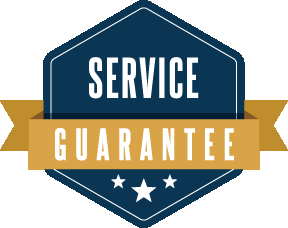 Fox Pest Control guarantees its treatment plan. If for whatever reason you have any new pest problems or other covered pests, we will treat at your convenience and at no additional cost to you.

The barriers we put in place to protect your home and family against pests will naturally break down over time. This is why over the course of the year we will regularly reapply treatments as well as re-inspect for new conditions, avenues and sources of pests to ensure your home is protected. For more details on our treatment schedule read our Home Protection Plan page.

Your home is your largest investment.
Let Fox Pest Control protect it against pests!



COUPON $50 Off
Get COUPON $50 OFF Annual Pest Control Service With This Internet-Only Offer